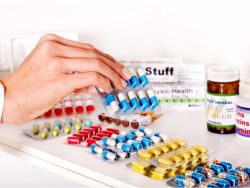 In addition to eating healthy and exercising, drinking vitamins can positively boost your health as well. At Pharmacy of Norristown, we are proud to offer a variety of vitamins such as:
Bone Support

Digestive and Probiotics
Energy Products
Heart Health
Immune Support
Kids Health Vitamins
Multivitamins and minerals
Nutritional Supplements
Stress Control and Sleep
And many more
For a complete list of our vitamins, simply ask the pharmacists on-site. Or you can call us at 484-231-1014 for product inquiries and concerns.