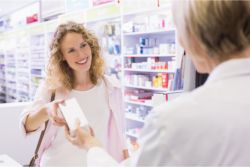 At Pharmacy of Norristown, we are happy to offer Retail Pharmacy Services to the community. With this service, we endeavor to supply both prescription and non-prescription medications to our customers. Our services and products include, but is not limited to:
Free Delivery
Transfer Rx
Monthly Auto-Fills
Receive a Text Notification when prescription(s) are ready
Automated Medication Synchronization
Healthcare Products
Dietary Supplements
Compounding Services
Approved REMS:
On-Site Immunization
FlavorRx
Medication Adherence made easy with free services we provide like : Dispill ®, Parata Pass Pack and Blister Packs.
We not only price match our competitors, but offer 30% off on our low price OTC Medications
We provide you with the guarantee that our Retail Pharmacy Services are fast, efficient, and precise. If you have questions, please don't hesitate to speak to our pharmacists on-site. You may also give us a call at 484-231-1014.